Indoor timber lining boards add personality & charisma
Designwood offers a large range of quality Australian timber cladding options in various profiles and grades. Our aim is to have a timber cladding suitable for every project and budget. Whether you require interior cladding or exterior cladding for your home or business, Designwood can supply customised cladding to suit. This long lasting and durable surface is the perfect aesthetic touch to any home or business. 
Wall & Ceiling Lining Boards
Timber Lining boards are internal wall or ceiling mounted wooden pieces which bring indoor spaces to life. Lining boards are used extensively in musical conservatoriums, commercial applications and residential applications. 
Made from the finest materials, Designwood offers lining boards in a variety of Australian species, recycled timber options and widths. We even supply fasteners and oils to make your internal timber lining boards exactly how you want them. 
Lining boards can be used as a feature wall or ceiling lining product.  They create a look that is both stylish and dramatic, perfect to make a bold statement in your home or business. As Newcastle and the Hunter Valley's leaders in all things timber lining boards, we can ethically source sustainable timber lining boards from our extensive supply chain. 
Our lining boards come in a wide range of looks:
Industrial
Sleek and modern
Sand (blonde hardwoods)
Rust (red hardwoods)
French Oak wine barrels
Some Available Species for Timber Lining Boards
Designwood is a premium timber lining board supplier. With our extensive showroom located on the shores of Lake Macquarie, we proudly supply the Newcastle, Central Coast and Hunter Valley regions with the best timber lining boards that our Australian mills have to offer. 
We are experts at supplying timber cladding which moulds to your exact design, budget and needs. We have a variety of finishes and materials available to help you get the exact timber lining boards that you want. Whilst both functional and aesthetic, the timber lining options at Designwood are endless. We can also provide a custom design consultation with our Timber team to create new and exciting timber cladding ranges for your project. Whatever the quantity, species or finish, know that Designwood has the timber lining solutions to suit. 
Designwood offers sustainable recycled timber lining options. This is in line with our pledge to creating a sustainable timber supply chain.  

Optimise your residential or commercial premises with our ceiling linings. Using Australian grown timbers, we supply consistent board surfaces with no knot holes, splitting or splinters. Our ceiling boards have hidden tongue and groove 'easyjoin' system to enhance the atmosphere of your space.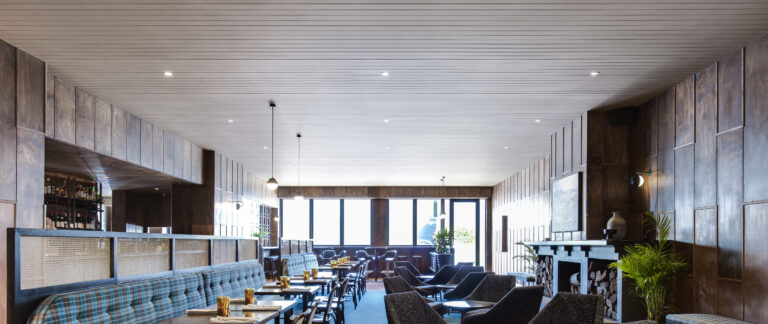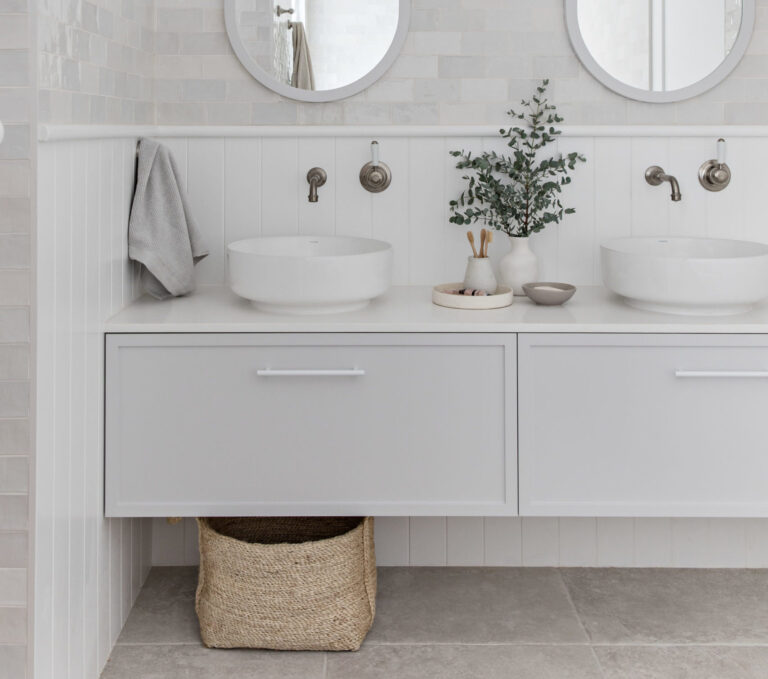 Create a distinct statement in your bathroom or ensuite with our bathroom lining boards. Whether your house has a traditional design or a contemporary look and feel, we have lining boards to suit. The bathroom boards we offer are the perfect alternative to gyprock and plaster, which require no sealing or sanding, coming pre-primed, high impact resistance and a faster installation process.
A modern kitchen requires a contemporary look and feel. Our range of wall and ceiling linings offer residential kitchens a point of difference. Our Pre-finished Lining Boards and Prefinished Wood Lining Boards create bespoke finishes for your kitchen area. The design of your timber lining boards is only limited by your imagination.
Our range of kitchen lining boards offers energy saving thermal provisions for most classes of buildings. As an alternative internal lining material, our lining boards also increase the fire performance of your building.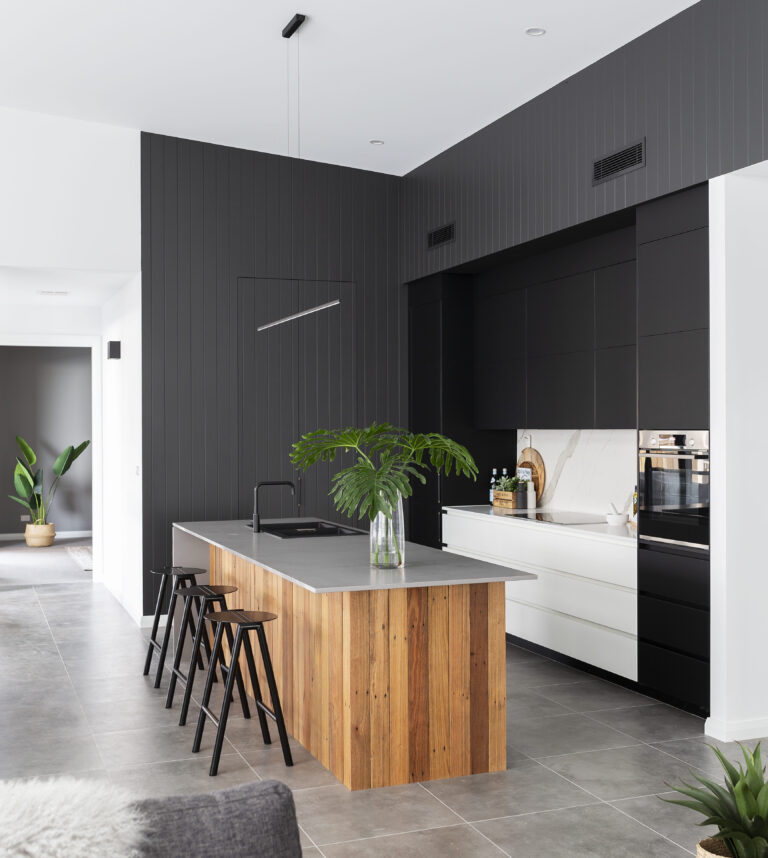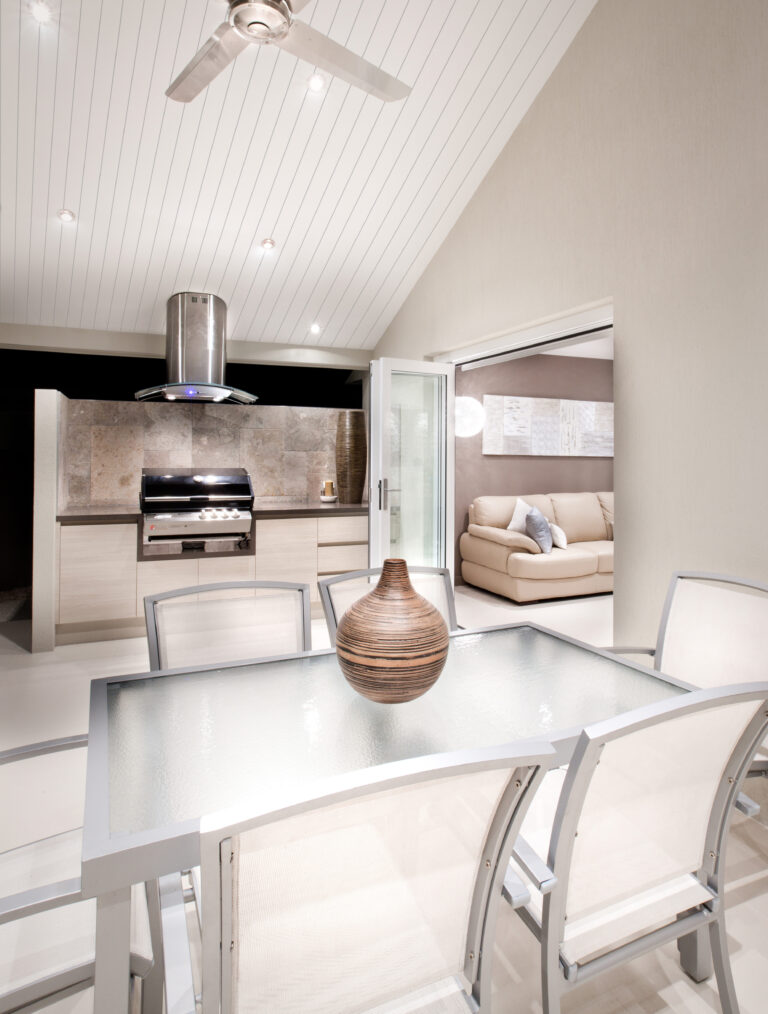 Ceiling Lining boards can complete the look and feel of your outdoor entertainment area. The hidden 'easylock' of the timber ceiling boards we offer at Designwood provides our customers with a seamless finish. Architects, builders and homeowners love our ceiling lining boards due to their exceptional aesthetic and practical applications. Our ceiling boards can be directly applied to a new frame or over an existing wall. In residential properties, the applications include dining, kitchen, lounge, family, bedroom and studies. In commercial premises, the applications include foyers, classrooms, hotels, apartments, hospitality venues, aged care facilities and more!
If you wish to create a luxurious look and feel, our high statement lining range offers decorative interior wall lining with a difference. Made in Australia from Australian grown species, the boards feature a decorative profile to a product face.
Pre finished lining boards add a luxurious look and feel to your home. As an attractive and economical way to line the interior of both new and old buildings, our range of Designwood lining boards are sourced using our best available sustainable timber practices.
For compliance in residential houses, our ceiling and wall lining boards offer quality sound isolation benefits. They are fully compliant with AS2107 - Acoustics. This means that they comply with the current residential recommended sound levels and reverberation for building interiors.
We also supply Aged Care (Class 9) Buildings with Rw 45 certified lining boards and wall systems.
Schools and Universities love our lining boards due to their suitability in education facilities. The boards are in line with Victorian Government Building Quality standards.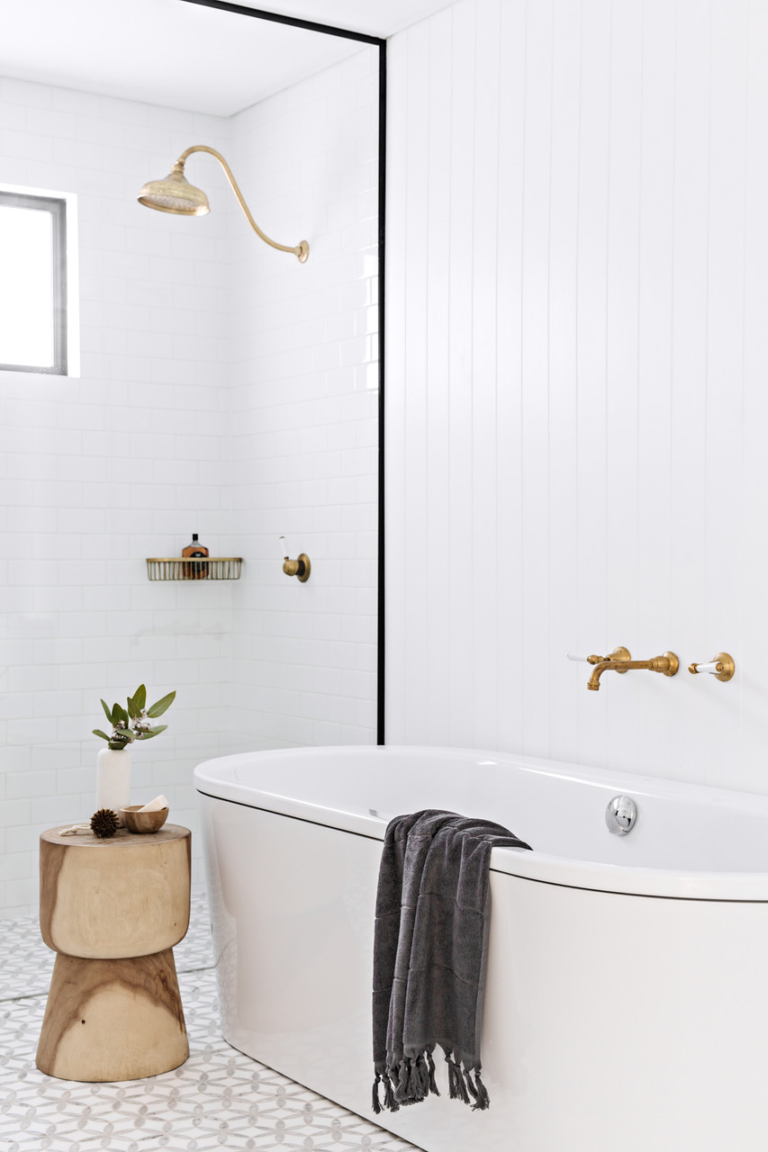 Designwood's wall and ceiling lining boards comply with ISO 140-3 Acoustics. When tested with CSIRO, the acoustic performance of the lining boards outperforms that of traditional plasterboard (Full information can be found in the Product Data Sheets). 
The range of internal wall and ceiling lining applications can be highlighted for general purpose interior applications.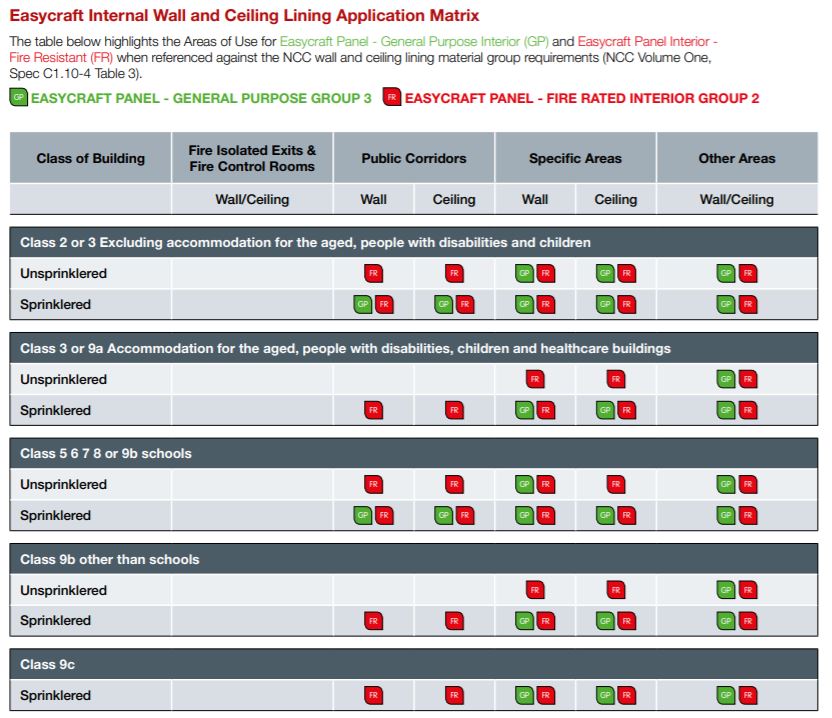 Buildings are classified into classes by the National Construction Code (NCC) Volume One & Two. These classes may then deem to have specific energy efficiency, fire performance and acoustic requirements to provide suitable amenity for building users and owners. These classes are defined as follows
Class 1: one or more buildings, which in association constitute:
(a) Class 1a – a single dwelling being
(i) A detached house; or
(ii) One of a group of two or more attached dwellings, each being a building, separated by a fireresisting wall, including a row house, terrace house, town house or villa unit; or
(b) Class 1b – a boarding house, guest house, hostel or the like
Class 2: a building containing 2 or more sole-occupancy units each being a separate dwelling.
Class 3: a residential building, other than a building of Class 1 or 2, which is a common place of long term or transient living
for a number of unrelated persons, including:
(a) A boarding house, guest house, hostel, lodging house or backpackers accommodation; or
(b) A residential part of a hotel or motel; or
(c) A residential part of a school; or
(d) Accommodation for the aged, children or people with disabilities; or
(e) A residential part of a healthcare building, which accommodates members of staff
Class 4: a dwelling in a building that is Class 5, 6, 7, 8 or 9 if it is the only dwelling in the building.
Class 5: an office building used for professional or commercial purposes, excluding buildings of Class 6, 7, 8 or 9.
Class 6: a shop or other building for the sale of goods by retail or the supply of services direct to the public
Class 7: a building, which is:
(a) Class 7a – a car park; or
(b) Class 7b – for storage, or display of goods or produce for sale by wholesale.
Class 8: a laboratory, or a building in which a handicraft or process for the production, assembling, altering, repairing,
packing, finishing, or cleaning of goods or produce is carried on for trade, sale, or gain.
Class 9: a building of a public nature:
(a) Class 9a – a health-care building; including those parts of the building set aside as a laboratory; or
(b) Class 9b – an assembly building, including a trade workshop, laboratory or the like in a primary or
secondary school, but excluding any other parts of the building that are of another Class; or
Class 9c: an aged care building.
Class 10: a non-habitable building or structure.
More information can be found here.