CONCRETE
BASINS,
SINKS &
VANITIES
Bespoke Concrete Basins, Sinks & Vanities
Designwood offers bespoke concrete products. As creators of all things Concrete, the design of your custom bathroom vanities, kitchen benchtop or ensuite sink is only limited by your imagination. We also offer Glass Fibre Reinforced Concrete (GFRC) products to suit your needs. 
Concrete Basins, Sinks & Vanities
Designwood proudly stocks and sells Grey Area Concrete products. Grey Area Concrete creates vanities, sinks and concrete basins to enhance the look and feel of your bathroom, kitchen or ensuite. Our bespoke concrete products can be made to suit your property. There is a huge range of options available – including different colours, textures, finishes and designs. Whether you require a round concrete sink or a concrete look basin – we can bring your dream to reality. 
Custom Designed Concrete Benchtops & Splashbacks
We also can supply custom splashbacks, countertops and benchtops to our Newcastle, Lake Macquarie and Hunter Valley customers. If you are creating an outdoor living area or renovating your house and require a stunning benchtop – know that Designwood can help with all of your concrete bench needs. 

Optimise your residential or commercial premises with our kitchen benchtops. Made in Australia, we supply custom made benchtops and countertops to enhance the atmosphere of your space. Pictured is a kitchen with a custom made concrete benchtop.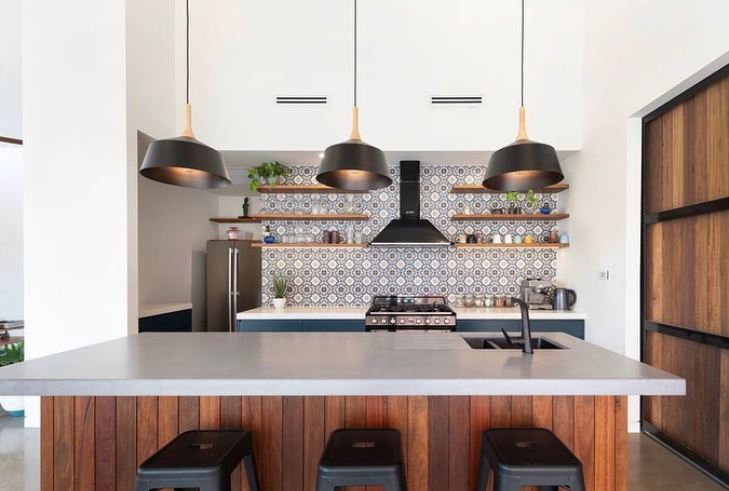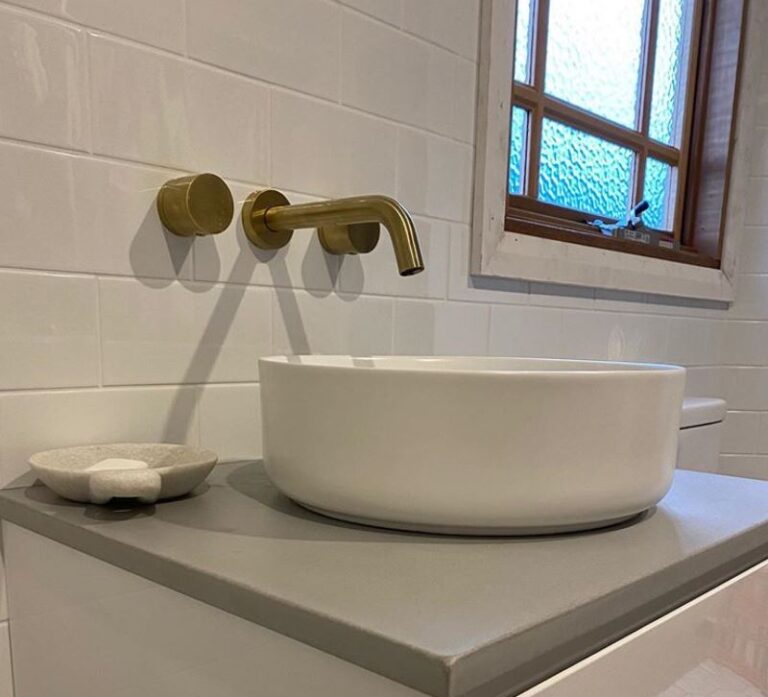 Create a unique statement in your bathroom or ensuite with our bathroom sinks and basins. Whether your house has a traditional design or a contemporary look and feel, we can create concrete bathroom sinks & basins to bring your washroom to life. We offer a multitude of colours and designs - to match your bathroom.
Custom sinks are available from Designwood - casted to suit your kitchen. The integrated sink pictured contains a seamless draining area. This makes it perfect for households requiring a formed kitchen sink. We can even polish your concrete kitchen basin to your specifications.